Generator Market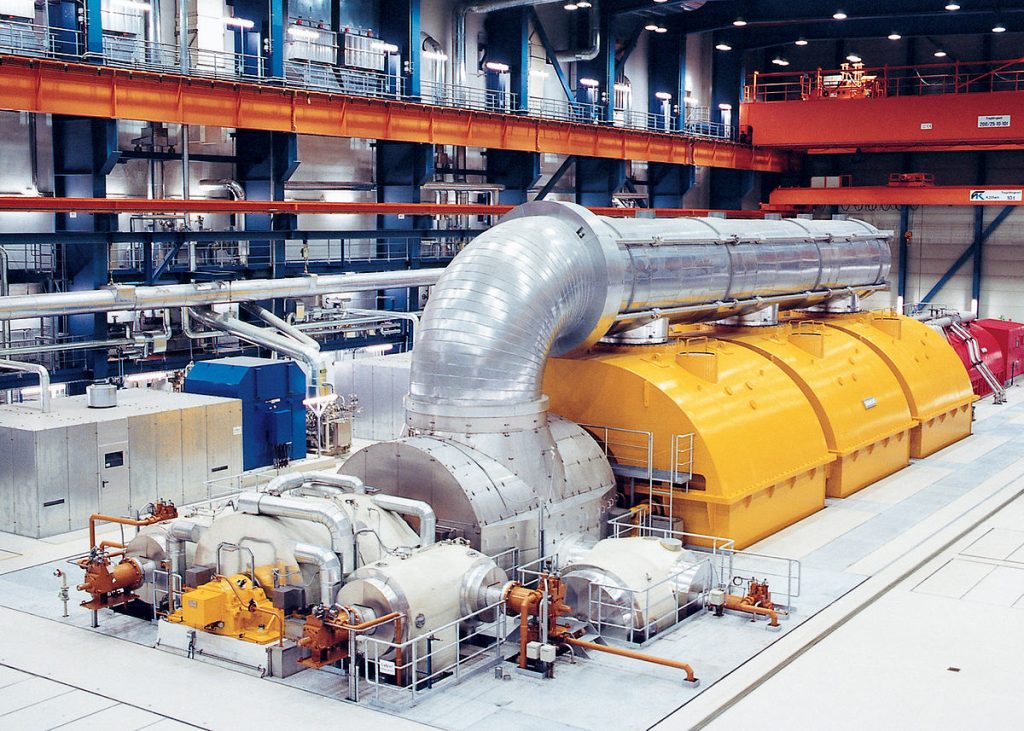 IRG Power Systems handles a complete line of OEM component parts for electrical power systems equipment.   Many customers purchase our OEM components in conjunction with our manufactured parts such as machined parts, castings and electrical insulation materials in order to receive complete kits for their end product assembly or repair operations.
In generator repair situations, the most commonly required spare parts include insulation components. IRG Power Systems can supply individual components or complete repair kits for generator repair.  As an independent source for insulation components, IRG Power Systems has the ability to supply insulation materials for all makes, models, and manufacturers of power generators.
IRG Power Systems can supply generator components for each of the units of each of the major generator manufacturers in the world.  Of course, our experience has primarily been based on the GE, Westinghouse, and Electric Machinery designs traditionally dominating the North American marketplace.
As the world becomes increasingly competitive on an international scale, the presence of Siemens, ABB, Brush, Hitachi, and others in the North and South American markets has given us considerable experience with these designs as well.  Due to the fact that many international manufacturers are licensees of GE or Westinghouse designs, the component requirements can be very similar.  Our experience includes the following generator designs:
General Electric
Electric Machinery
Asea Brown Boveri
Alstom
Hitachi
Mitsubishi
Hangjung
Generator Products
Rotor Insulation Products
Slot Cells
Sub-slot Insulation
Coil Turn-to-Turn Insulation
Coil Blocking
Retaining Ring Insulation
Main Lead Insulation
Washers and Bushings
Creepage Block or Top Filler
Temporary Blocking
Paints, Epoxies, and Tapes
Magnetic Wedges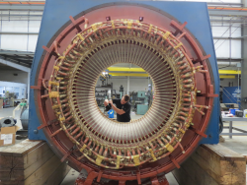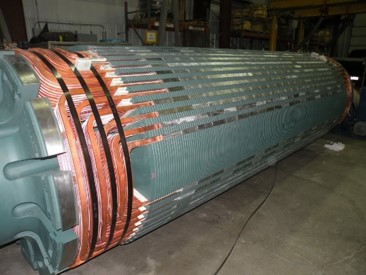 Stator Insulation Products
Tapered and Flat Wedges
Filler Materials
Top & Side Ripple Spring
Treated and Untreated Felt
Tie Straps
Axial Supports
Binding Bands
Fiberglass Caps
Paints, Epoxies, and Potting Compounds
Hydro Rotor Pole Insulation Products
Pole Collars
Coil Turn-to-Turn Insulation
Side Pack
Ground Wall Insulation
Rotor Pole Ramps
End Blocks
B-Stage Felt Pieces
Spacer Blocks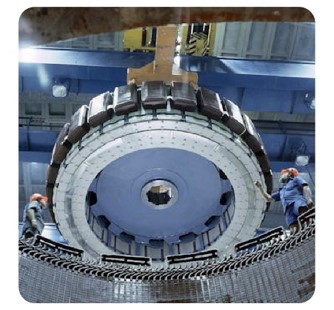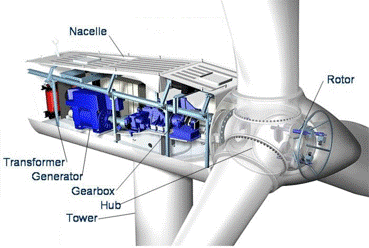 Wind Generator Insulation Products
Magnetic & Non-Magnetic Wedges
Magnetic & Non-Magnetic Topsticks
Barriers
Insulators
Filler Strips
Slit Coil Insulation
Formed Slot Liners
Flexible Papers & Films
IRG Power Systems provides component solutions for the repair of power generation equipment including:
Fossil Fueled Power Generators
Hydro Power Generators
Nuclear Fueled Power Generators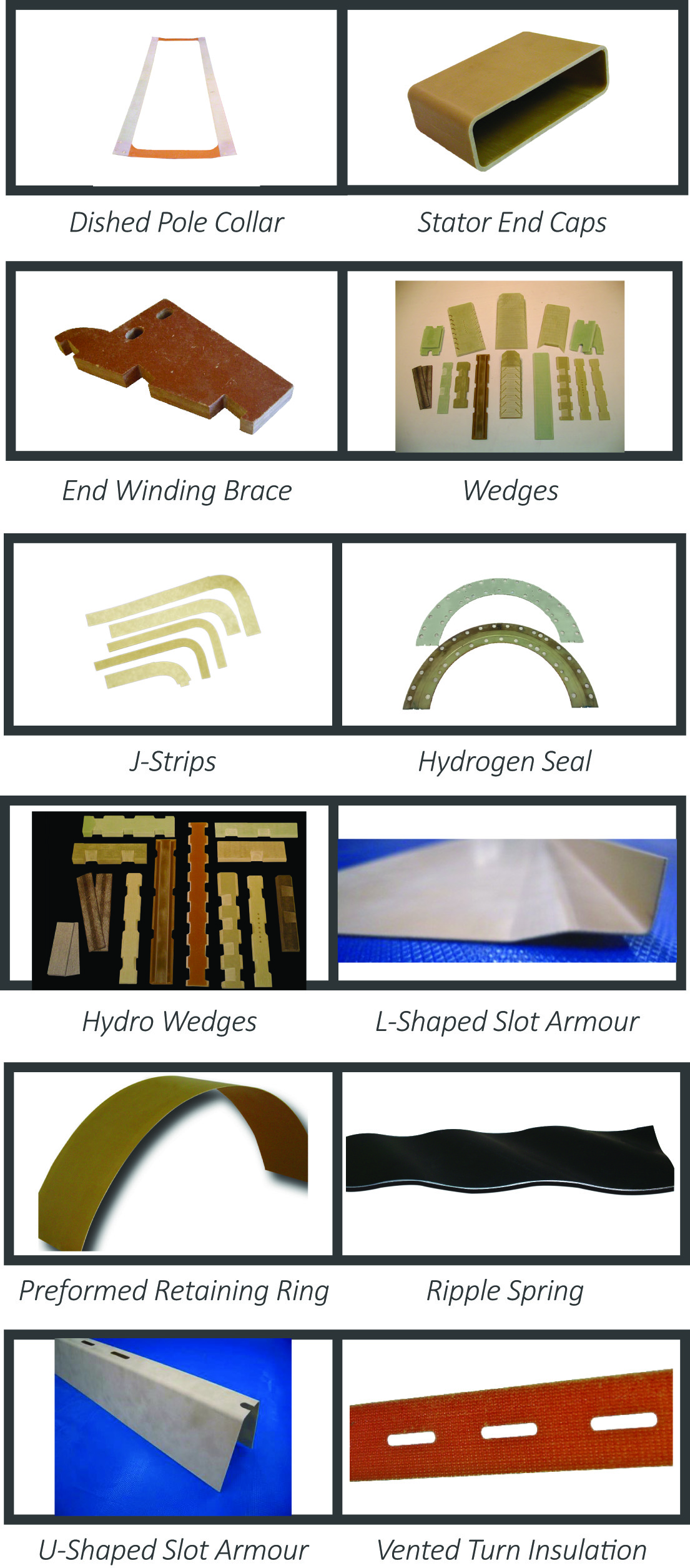 Generator Spare Parts Quotation Procedure
Typically, IRG Power Systems is informed by a customer of an upcoming outage in which the power company plans on doing some maintenance work on the generator.  In most cases, a prior inspection has provided some idea of the scope of work required during the outage.  However, many times, the full extent of the maintenance work required is not known until the generator is opened for a complete review.
At this initial inspection stage, IRG Power Systems typically receives some of the basic biographical information on the generator unit including the manufacturer, date of manufacture, model number and size in MW.   Depending on the information provided, we may ask a series of further questions such as the length of the stator or rotor, the temperature class for the insulation required, and the time frame for the outage.
Once the full extent of the maintenance work has been defined, IRG Power Systems can provide an approximate quotation for the spare parts and components required for the project. Especially in cases where IRG Power Systems will supply a complete spare parts kit including insulation materials, it will be important to define exactly which materials will be needed to be provided for the project.
Generator Spare Parts Production Procedure
As soon as the generator has been fully inspected, we request a complete set of sample materials pulled from the unit. Especially in the cases of insulation components, these samples provide critical final design information for the manufacture of the spare parts. Due to the fact that most components had been custom made for that unit, it is rare to find drawings from the original equipment manufacturer fast enough to complete the project within the outage time limits.  For that reason, we will need to obtain drawings made from the samples or we will have to receive the actual samples to make our own drawings for submission and approval final to manufacturing.
IRG Power Systems prides itself in being one of the most responsive supplier of generator spare parts in the world. Our shipment lead-times will allow our customer to maintain their outage schedule. We typically supply the spare parts faster than the repair crew can install them into the machine. To obtain such short lead-times, it is absolutely critical to obtain complete information on the spare parts required as fast as possible.
If you know the part number required, please complete a request a quote form to receive your quotation. Typically, a drawing will be required. If you do not have a drawing, we can send you a sample drawing for you to complete or you can send us samples to duplicate. That is all we need to get started!