Engineering Services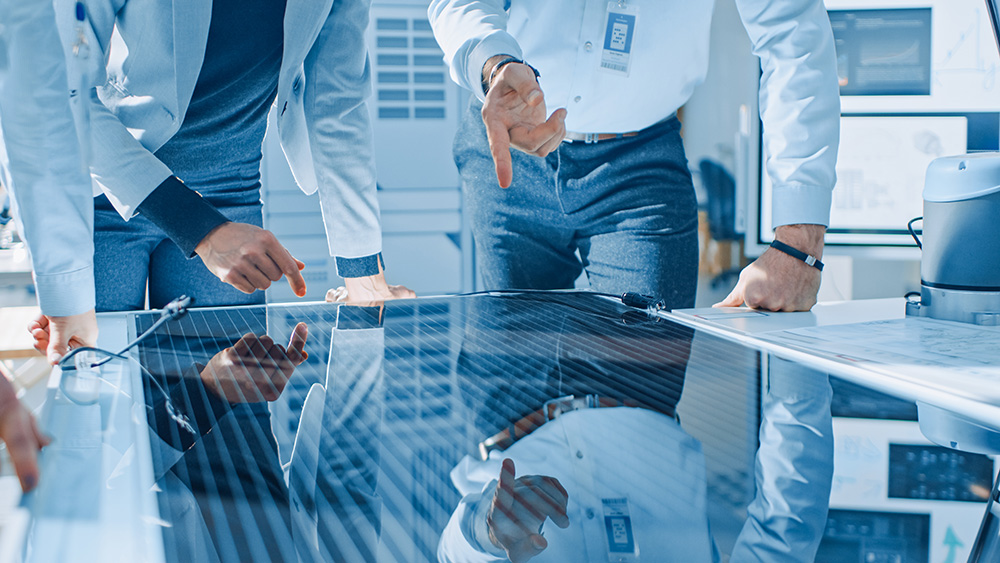 IRG Power Systems' focus on the electrical industry allows us to offer our customers a wide range of engineering services from material and component specification assistance to design market research to international patent searches.
Our most common engineering services involve assisting customers with their raw material and component specifications. In some cases, a customer may have specified a certain material that cannot be obtained in the time period or cost structure required for the project. IRG Power Systems can assist the customer in engineering and obtaining equivalent options to the material specified in order to provide alternatives with better lead-times and lower costs.
Other engineering services include:
Electrical Industry Patent Searches
Electrical Industry Market Research
Component Design & Engineering
Component Cost Reduction Reviews
Raw Material Cost Reduction Reviews
Some examples of our engineering services include:
Raw Material Specifications
One customer had been attempting to manufacture a line of low voltage fuses for several years.   Their efforts continually stumbled over the proper material for the fuse body. The material in question had to possess several critical properties such as the ability to quench an electric arc while maintaining its flame retardency. In addition, the material had to meet strict ANSI and NEMA standards. In the end, IRG Power Systems was able to obtain the needed material.  As the project expanded, IRG Power Systems was also able to specify the proper zinc element alloy as well as the proper high conductivity fuse caps.
Component Specifications
A customer in Venezuela needed to manufacture a transformer with a special type of overload switch with an external lamp fault indicator.   This fault indicator had to meet the design specifications for the transformer. Though the transformer manufacturer had wanted to design a custom fault indicator, IRG Power Systems was able to obtain a specialty fault indicator that had been designed by a U.S. manufacturer. The IRG Power Systems indicator allowed the problem to be solved and the parts to be supplied in a matter of weeks instead of months.  In addition, the cost of our specialty indicator was much less than a custom designed indicator produced in very small volume.   In the end, the customer received both a low cost alternative and a very short lead-time for delivery.
Component Cost Reduction
A customer had been purchasing small (< .5 lbs.) red brass sand castings in the United States from a foundry that specialized in large valves and pump housings (> 25 lbs.).   Though the foundry did its best to meet our customers' requirements, the reality was that the foundry did not have the expertise to make the small, intricate current conducting parts with tight tolerances.
IRG Power Systems was able to move the castings to a shell molding process designed specifically for holding tight tolerances in small castings. The result was a stronger casting at a lower cost with improved quality.
OEM Component Cost Reduction
A customer in Mexico had been purchasing an electronic transformer from a European supplier specified by the parent company in France.   Due to the long lead-times from Europe, our customer asked IRG Power Systems to obtain these transformers for them from Europe.  Instead of just trying to obtain the same transformer from the same unresponsive European manufacturer, IRG Power Systems decided to obtain a U.S. made equivalent.
After reviewing the technical specifications, IRG Power Systems offered an equivalent transformer. Upon approval from our customer's engineering team, IRG Power Systems offered an equivalent transformer at a reduction in cost of over 15% while improving the lead-time from 14 weeks to 3 weeks.
Technology Market Research 
A customer approached IRG Power Systems about selling their products in the U.S. market.  In order to help our customer, learn about the U.S. market and technical standards, IRG Power Systems completed a complete market research study including a review of technical standards, existing patents of competing manufacturers, pricing at both the distributor and end user levels, and a list of potential partners.
Eventually our customer used IRG Power Systems engineering services to help modify their design to meet U.S. standards. As a result of these efforts, it is estimated that this customer has approximately 10% of the U.S. market.