Locomotive Market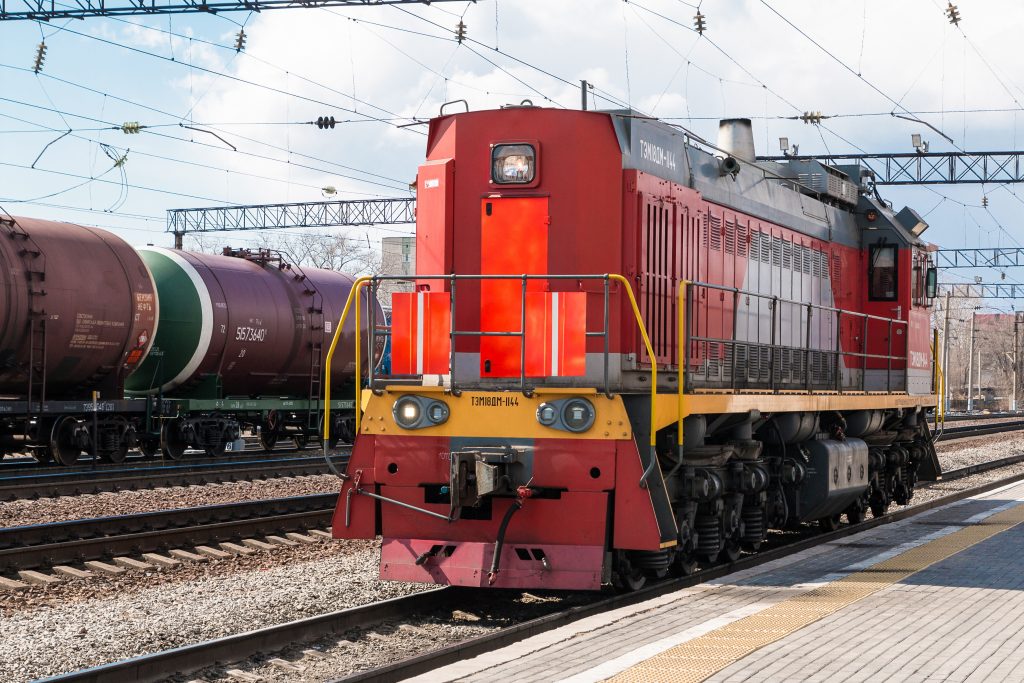 IRG Power Systems supplies all the Locomotive New and Rebuilt spare parts and components that railroads and shops need for the repair and maintenance of GE, EMD and Alco locomotives.
IRG Power Systems focuses our service on industrial locomotive applications at mines, steel mills, refineries, and utility power plants. We understand the responsiveness necessary to keep your locomotive assets in production. We commonly partner with electric apparatus repair shops to serve industrial locomotive operators who need help with their traction motor, alternator, generator, and locomotive electrical systems maintenance.
For years, our company has been both suppliers to, and customers of the primary locomotive manufacturers including Electro-Motive Diesel Inc. (EMD), Wabtec-General Electric Transportation (GE), ABB, Siemens, and Alstom.
If needed, we can supply replacement components of our own manufactured items for Electro-Motive Diesel., General Electric, and Alco locomotives.
With many locomotive spare parts no longer available or being obsolete and/or inactive from the OEM, IRG Power Systems can provide manufacturing services including reverse engineering to help a locomotive owner solve their spare part challenges.
IRG Power Systems has also developed the ability to supply remanufactured UX/Outright, and Rebuilt & Return components to repair and maintain locomotives from certified/qualified shops offering up to 24 months warranty for the parts repaired, and assuring a hassle free operation.
Kitting Program
IRG Power Systems goes beyond just resourcing your parts and supplies. IRG Power Systems experience with the supply of locomotive components has been focused on providing our customers with complete sets of spare parts in "kit" form for their repair application. Our kitting program began with our manufacturing of complete insulation material kits for traction motor rewinds. IRG Power Systems has supplied complete insulation spare part kits for traction motor rewinds to General Electric's facility in Saint Louis.
The same applies for specific projects like the rebuilding of a motor, or any other application that might require a large assortment of related parts for the repair. IRG Power Systems can put together the complete set of parts needed for any repair. Today, our kitting program has expanded to include not only traction motor insulation components, but a wide range of electrical and mechanical components for locomotive repair.
IRG Power Systems locomotive spare part kits are assembled with an exacting attention to detail allowing our customers to single source their spare part requirements knowing that one company can provide a complete solution for quality components delivered on time.
What can be done in cases where the part number is not known?
IRG Power Systems can identify the part number from a sample. In many cases, we can also provide some detail and assembly drawings based on reverse engineering for parts that are no longer supported by the OEM.
Sampling of Parts We Supply
| | |
| --- | --- |
| Traction Motor Gear Cases | Traction Motor Support Bearings |
| Traction Motor Axle Dust Guards | Traction Motor Insulation Kits |
| Alternator Insulation Kits | Alternator Pole Collars |
| Generator Insulation Kits | Dynamic Braking Resistors |
| Box Grid Resistors (Electro-Motive Diesel, Inc. style) | Radial Grid Resistors (Electro-Motive Diesel, Inc. style) |
| Dash 7 Grid Resistors (GE style) | Dash 8 Grid Resistors (GE style) |
| Carbon Brushes | Engine Valves |
| Circuit Breakers | Filters |
| Contactors, Contacts & Kits | Electrical Switches |
| Locomotive Cables, Leads & Wire | Snubbers |
| Brake Shoes & Air Brake Parts | Commutators |
| Thyristors, SCRs & Rectifiers | Springs |
| Pinions and Gears | Brush Holders |
| Pistons & Piston Rings | Power Packs |
| Cylinder Heads & Cylinder Liners | Crankshafts & Camshafts |
| Connecting Rods & Wrist Pins | Fuses & Switchgear |
| Oil Coolers & Radiators | Fuel Injectors & Parts |
| Gaskets & Seals | Bearings & Bearing Housings |
| Hoses & Couplings | Headlight & Lamp Bulbs |
| Valves, Guides & Inserts | Turbochargers & Parts |
If you can supply us the part number, an actual part, or a drawing and quantity, we can provide a complete quotation including lead-time and pricing. Please complete a request a quote form to receive your immediate quotation. That's all you need to get started!