Electrical Insulation Material
IRG Power Systems can offer the shortest lead-time in the industry for electrical insulation raw materials and finished products. Our knowledge of the world market for insulation materials as well as the specific material specification standards used around the world, allows us to access the specific materials required by our customers.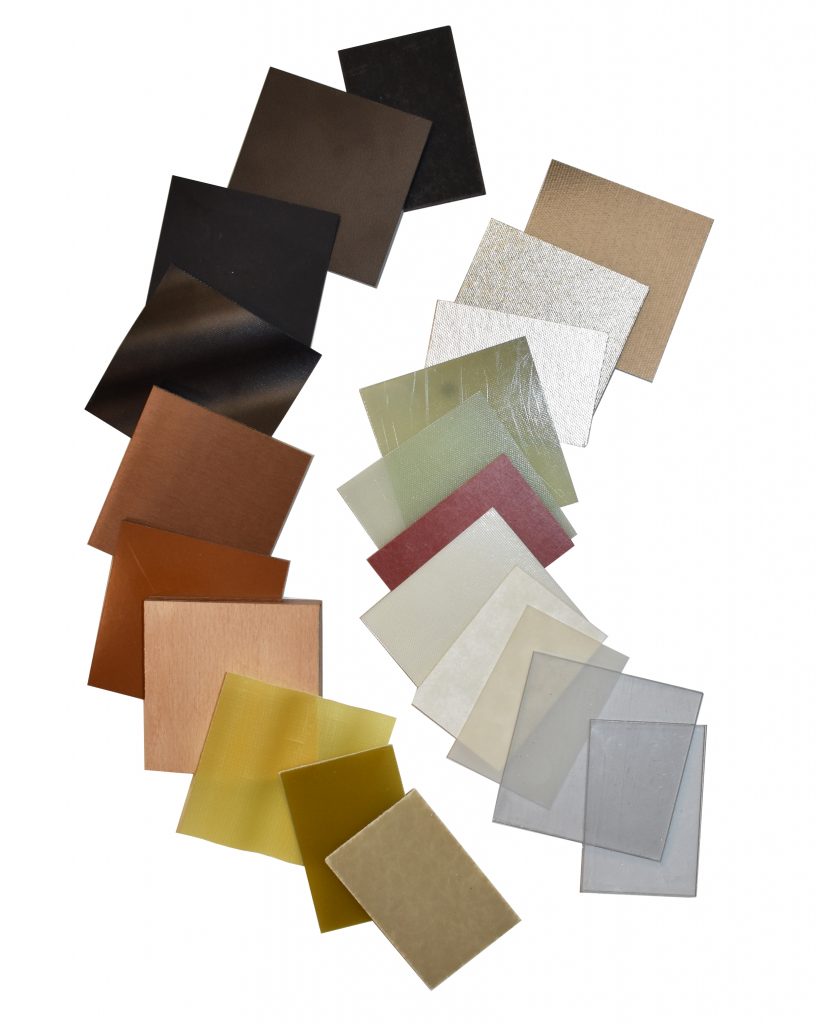 Rigid Laminates Sheet, Rod, and Tube
Canvas Based Phenolic Laminate, NEMA Grade LE and CE
Paper Based Phenolic Laminate, NEMA Grade XX and XXX
Glass Melamine Laminate, NEMA Grade G-5 and G-9
Glass Silicone Laminate, NEMA Grade G-7
Glass Epoxy Laminate, NEMA Grade G-10 and G-11
Cogetherm Mica Based Laminate
Mica Epoxy Laminate
NAD-11 High Temperature Cement Board
Transite HT High Temperature Cement Board
ARBORON (High Arc Resistant Panel Board)
Many Specialty Grades of above Laminates available
Glass Polyester Products
Glass Polyester Sheet, NEMA Grade GPO-1, GPO-2, and GPO-3
Glass Polyester Channels and Angles, NEMA Grade GPO-3
Glass Polyester Stand-off Insulators
Glass Polyester Rods, Dogbones, and Specialty Shapes
Specialty Glass Polyester Grade DGM
Specialty Glass Polyester Grades HST-II and SG-200
Specialty Glass Polyester Grade 1130
Flexible Laminates and Films
Diamond Coated Kraft Paper
Vulcanized Fibre Sheets, Rods, and Tubes
Kraft Pressboard Products
COPACO Rag Paper
Quin-T Family of Flexible Laminates
Melinex Polyester Film
Mylar Polyester Film
Dacron / Mylar / Dacron
Kapton Polyimide Film
Rag Mylar and Rag / Mylar / Rag
A Complete Line of Insulating Tape Products
If you have a specific electrical insulation material requirement, please do not hesitate to fax a drawing, or email a CAD file for our review and quotation. Simply complete the request a quote form for an immediate review by our engineering staff. Thats all you need to get started!